Energy Saving LED Lighting Installations - Domestic PART P Electrical Engineers.
Advanced lighting solutions for any lighting idea. Next generation Energy saving LED lighting is here.
Are you looking to upgrade your lighting? With your needs and desired outcomes in mind, we'll assess your existing installation and give you clear insights and advice.
This can include everything from a complete redesign to an easy LED retrofit solution.
With many LED Lighting designs now on the market from panel LED's great for home gyms and pools, LED down lights for any room in your home, strip LED's perfect for kitchen designs, strip LED's for home office environment.
LED's are far more energy efficient than incandescent or fluorescent lights.
Yes LED's cost more but, LED's cost less to light than incandescent or fluorescent lights, they also last longer, up to five times longer than any comparable bulb on the market.
Are you looking for motion sensor led lighting solutions? We are able to design and install a complete indoor and outdoor motion sensor/remote control led lighting solution.
There is no right or wrong way to make the switch. But the sooner you do, the sooner you'll start saving.
Contact ST Electrical Services Northampton today for a quote by calling us on
07814 881295.
Domestic Down-light LED Installations.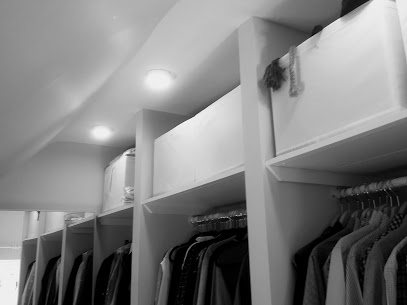 LED Down-lights installed into this walk-in wardrobe.
Warm White LED Lighting.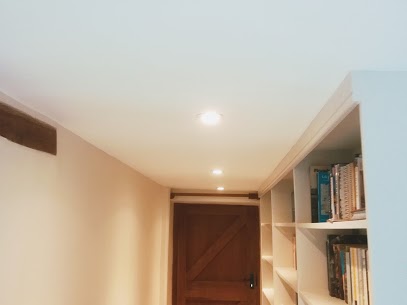 Nice looking warm white LED down lights installed into this hallway.