Domestic Consumer Units, Fuse Board Upgardes, Replacements & Installations. - 18th Edition Installation.
The consumer unit is often referred to using the slightly outdated term of "fuse-box" or "fuse board".
Replacing, upgrading and installing a new 18th Edition consumer unit has many benifits over an out-dated one.
Your fuse board will also now need to be RCD (Residual Current Device) Protected, which your old one most likely is not protected at all. An RCD protects you from fire and serious electrocution caused by earth faults.
Update your Electrical Installation. - 18th Edition Consumer Units.
Are you worried the current fuse board in your home is too old and no longer complies with electrical UK regulations?
Our fully qualified PART P, ELECSA and competent electricians can replace your old domestic consumer unit to a new 18th edition, surge protector moduled consumer unit at a affordable cost you'll be happy with.
Modern Domestic Consumer Units.
Continuous improvements in electrical safety are putting many consumer units in the UK out of date but many homeowners aren't even aware of this.
Replacing the consumer unit is the best satety feature you can add to your home. Certainly not a job for an amateur, yet it need not break the bank either.
For a replacement or installation of a 18th Edition consumer unit quote, you can get a quote by contacting our electrician on 07814 881295.
Surge Protected Consumer Unit.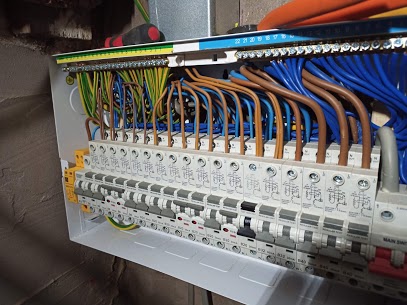 New 19 way 18th edition surge protected consumer unit, replaceing an old 90s installation.
Surge Protected Consumer Unit.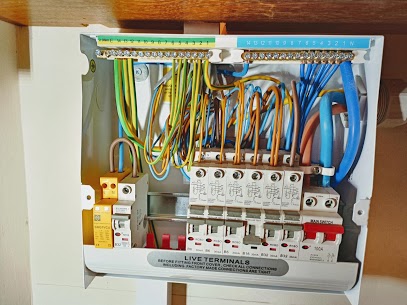 New 10 way 18th edition Amd3 consumer unit fitted into an IP rated enclosure, replaceing an old 90s installation in a cottage.