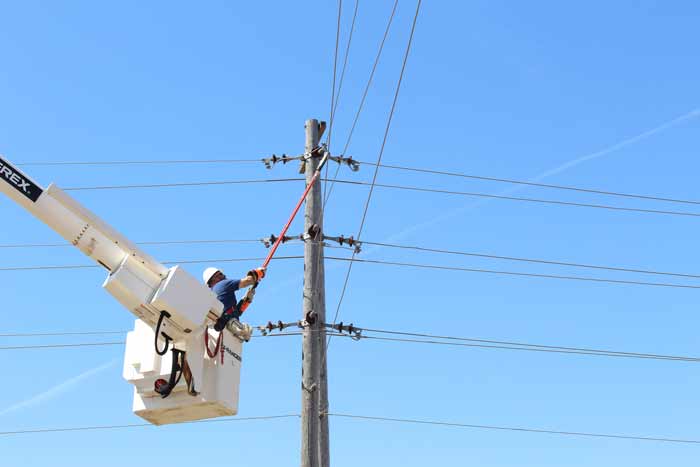 Check information on when your power is coming back on
Power cuts in Northampton are more frequent than you think. Power cuts can last seconds and some can last a few hours.
Keeping Northampton's electricity up and running for over 220,000 people 24 hour seven days a week is a tough job and, more often than not, things can go wrong.
Call

105
to check information and to report a power cut in your area
Don't waste your money on calling an emergency electrician, first find out if you are being affected by a power cut in your area. You might want to check first if your neighbourhood is being affected by a power outage before you call an emergency electrician.
Our electrician believes in honesty and would hate to make you spend money unnecessarily. First check with your local electricity network operator if you are affected by a power cut.
What is my electricity network operator?
If you live in Northampton, your network operator is Western Power Distribution. They have put together a simple power cut checker on their website which is easy and free to use.
What to do in the event of a power cut?
Step 1: The first thing you should do is check to make sure it's 100% a power cut and not a tripped fuse.
Check to make sure the fuses are not off just by looking at them and identifying the on and off position. Your fuse board or a consumer unit as it's called should look like this..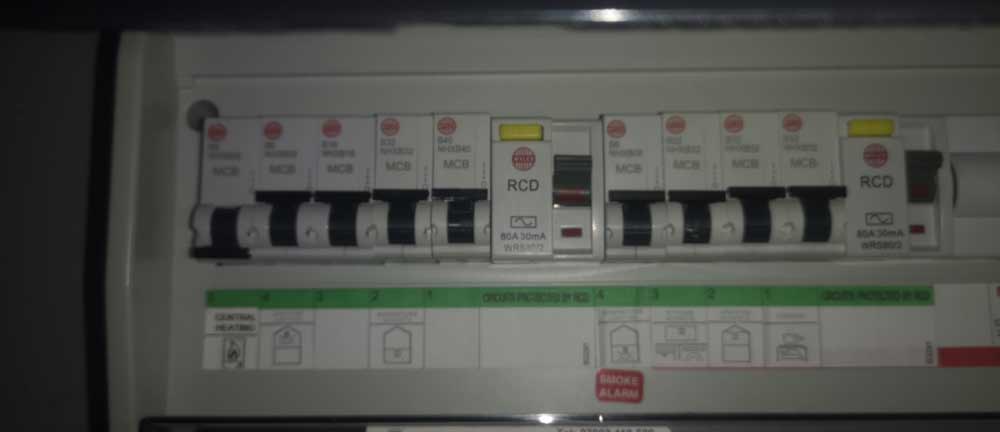 Step 2: Go and check with your neighbour to make sure it's not just your home that is affected by the power cut.
Step 3: Try and keep the refrigerator and freezer doors closed as much as possible. Its important keep the doors closed, as food will stay cold for up to 4 hours in a refrigerator and 48 hours in a full freezer.
Check power cuts in your area
Step 4: Go to the Western Power Distribution website and enter your post code in the appropriate field and press enter.

Step 5: You'll be sent to a page like the one below in the picture. This page will tell you if your are is being affected by either a planned or unplanned power cut.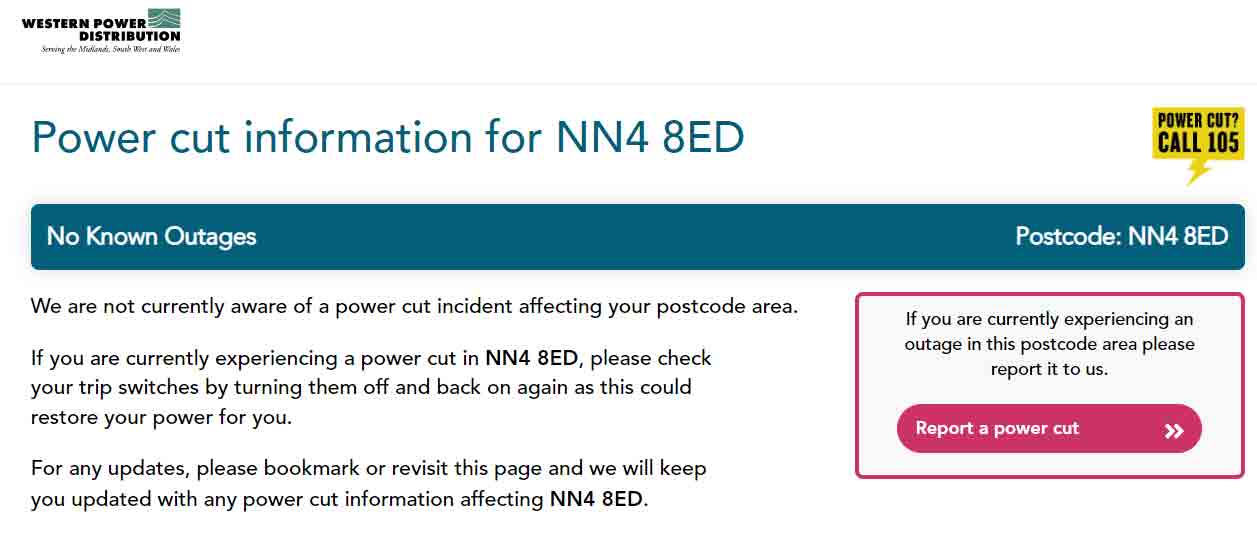 Step 6: If you are affected, simply click on the button "Report a power cut".

Step 7: Follow the steps on the page to report a power cut or a dangerous situation.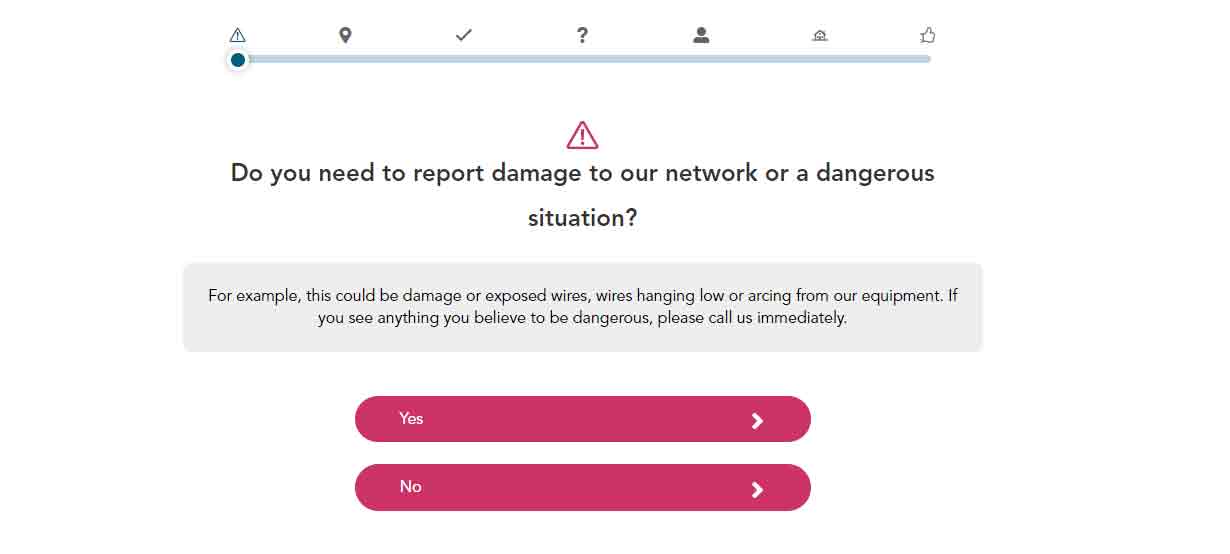 Step 8: You can also use the live power cut map on the website which will tell you if any live power cuts are near your area.
I have a power cut in my area - When will my power be back on?
You can get all the information you need from the Western Power Distribution website, the page below will tell when the power cut was first detected and when the power will likely be restored.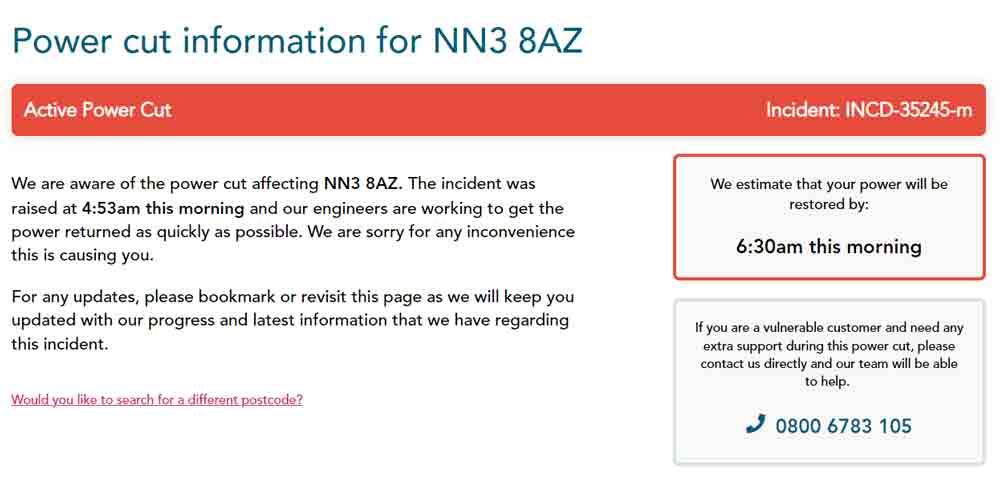 Get even more power cut information
If you click on "areas affected" you can get even more power cut information such as a map showing you what area the power cut has affected and a live timeline telling you what is happening. The reason for this power cut was a fault in the underground network; the power was back up and running shortly after.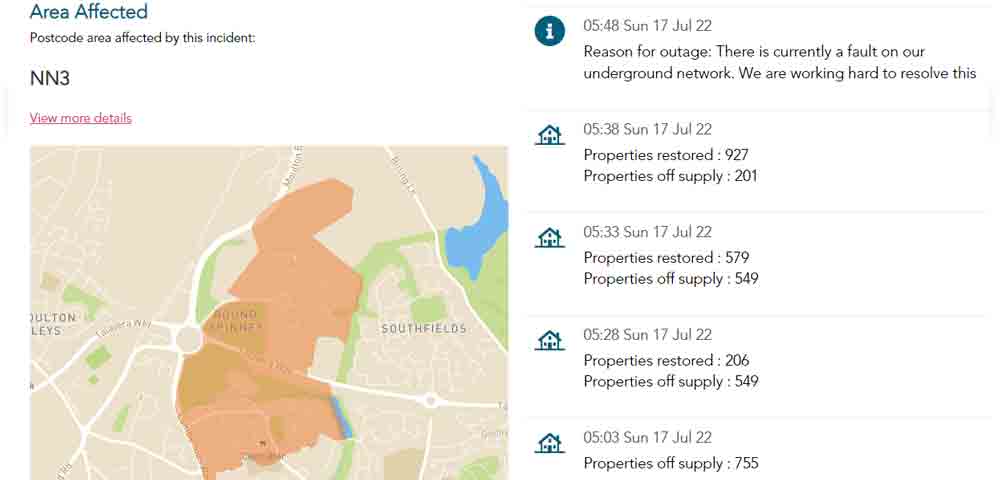 Postcode affected areas You can also get information on what postcodes are affected in the power cut. The map below shows you what other postcodes have a power cut near you, how many properties are affected and how many properties have had power restored.